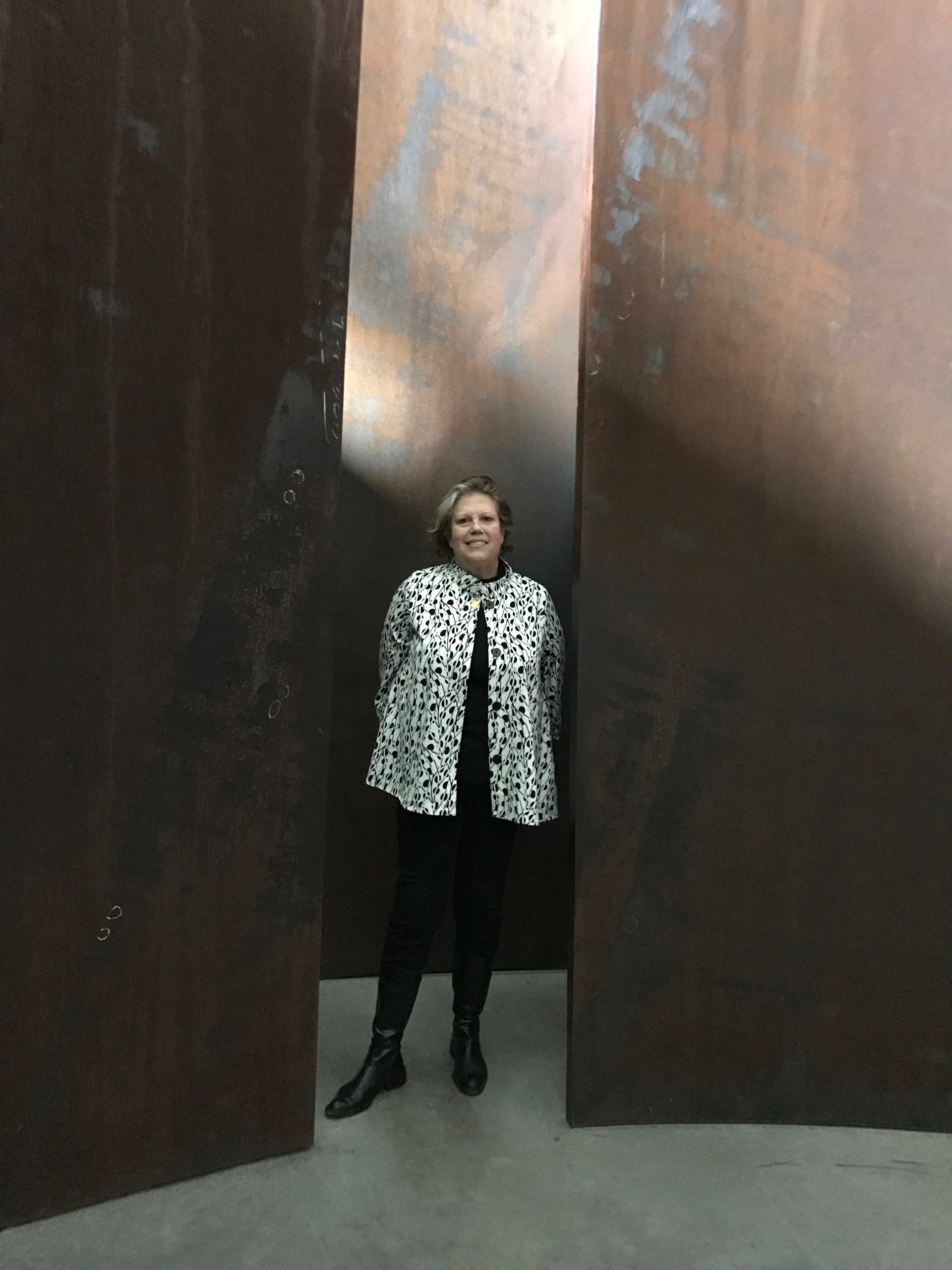 I 
began
making art as a BFA candidate in ceramics at the State University of New York at New Paltz. In addition to ceramics, my coursework included photography, painting, printmaking, sculpture, woodworking, lapidary and metalsmithing. I graduated with a Bachelor of Science in Visual Arts in 1979.
After moving to Colorado, I enrolled in the University of Colorado at Denver to begin an MFA. I studied with Roger Lang of Metro State at the shared campus but did not complete a degree. A chance meeting with a letterpress printer lead to a grant from the Colorado Council on the Arts to learn the art of printing on my 1887 Pearl platen press. Now an established book artist working in one of a kind and edition artists' books, my work is in university and private collections across the country. In 2006 I began working in pastels + foil on wood, represented by Art & Soul in Boulder from 2010 to 2018. I work out of my home studio and press room on the Peak to Peak Scenic Byway in Gilpin County near Rollinsville, Colorado. 
I made my first book in the third grade at P.S. 37 in Queens, New York. I wrote, illustrated and bound the book, "A Trip on a Ship", when I was eight years old. I grew up in a home with lots of books – art books in the living room and books of a more scholarly nature in my father's study. It wasn't until I was in my late 20's that I returned to making books and realized that it is a perfect format for communicating ideas and imagery in a very intimate way. Holding a book in your hands starts a physical, tactile connection with art that allows the images and words full access to your senses. The book lets the artist tell a story or explore a subject but the reader is empowered to linger, flip, twist, and turn at their own discretion. 
Many of my books are personal explorations that help me understand and lay claim to my life; where I've been and where I'm going. Though highly personal, my work deals with universal themes of love, loss and the need to look honestly and openly at ourselves and our world.
My work as a letterpress printer lead to explorations of different media and in 2009 I began doing mono prints on bass wood using my press and foil stamper. This lead to my current work on a softer wood that enables me to draw into the wood as well as stamp textures and pigment into the surface. Inspiration has come from the natural world, the unseen science of life and currently jackleg stone drilling and the remnants of mining competitions throughout Colorado. 
As a BFA candidate at SUNY New Paltz. I studied under Ken Green, Robert Sedestrom and Barbara Tiso. In 1981 I enrolled as a graduate student at UC Denver and took ceramic classes with Roger Lang at Metro State. While I  began to focus on the book arts in 1987, clay hads always been my first love and I've continued to work in the media in my home stuio or at the Gilpin Clay program.
BS In Visual Arts, State University of New York, College at New Paltz, 1979
Credits accrued towards MFA at University of Colorado at Denver, 1982
Lithography at Arts Students League, New York, 1984
Paper & Book Intensive, Saugatuck, Michigan, 2000
Workshops through the Guild of Bookworkers and the Book Arts League
Guest Lecturer, University of Denver, Book Art: One Theme, Three Interpretations, Spring 2016
Instructor, Arts Students League of Denver, Book Making for Artists, 2013
Instructor, Rocky Mtn. College of Art & Design, Artists' Books as Visual Literature, 2012
Artist in Residence, Platte Forum, Denver, Fall 2008
Artists' Books Workshop, CSU, Fall 2008
Artist in Residence, Clear Creek High School, Winter 2006
Guest Lecturer, Artists' Books in the Digital Age, Pratt Institute, Winter 2004
Grant recipient, Colorado Council on the Arts & Humanities, Master-Apprenticeship, 1987       
Program in the Folk Arts. 
College of Saint Benedict
George Washington University
Otis College of Art & Design
Savannah College of Art & Design
University of California, Berkley
University of California, Davis
University of California, Irvine
University of California, Los Angeles
University of California, Santa Barbara
University of Colorado at Boulder
University of Southern California
Numerous private collections